Image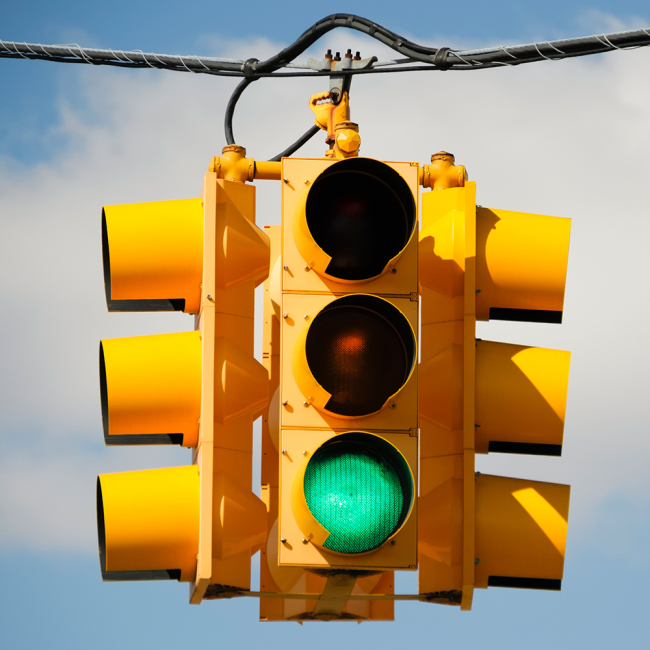 Traffic Light
As automobile traffic increased at the beginning of the 20th century, road designers needed a way to ease congestion and prevent accidents at intersections. In 1914, the first electric traffic signal was installed in Cleveland.
Today, traffic lights are standard at many intersections in developed countries. Over the years, traffic lights have been modernized to ensure pedestrian safety. For example, the countdown timer was introduced to crosswalks in the 1990s to help pedestrians know whether they have enough time to cross the road. Today, 94 percent of U.S. drivers say it's unacceptable to go through a red light if the driver has time to stop safely.
At the same time, 39 percent reported running a red in the past 30 days. Traffic lights are less common in much of the developing world where traffic fatalities are predicted to triple by 2030.