Image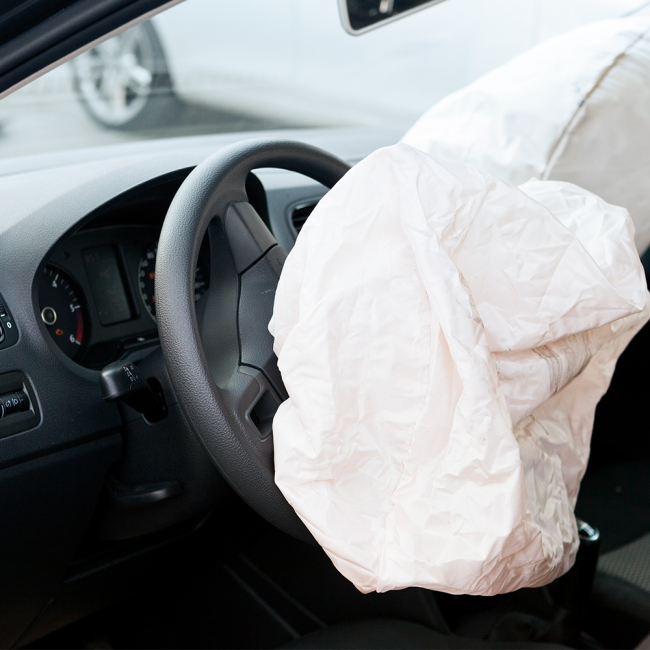 Airbag
Inventors began developing the concept of car airbags as early as the 1940s. But the first models didn't deploy fast enough, and it was hard to get buy-in from automakers.
It would take another 30 years for companies such as Ford and General Motors to offer airbags in some of their models. As awareness of the benefits of automobile safety measures such as seat belts grew over the years that followed, the airbag finally had its moment. By 1998, all cars and light trucks sold in the U.S were required to have driver- and passenger-side front-seat airbags.
They're lifesavers. According to the National Highway Traffic Safety Administration, in the United States frontal airbags saved 25,782 lives between 1987 and 2008. Automobile safety experts agree that airbags alone cannot replace seat belts: 61 percent more injuries and fatalities could have been prevented if passengers had been protected by both a seat belt and an airbag, as compared to crash victims not protected by either.