Loyce Pace: Making Sense of the US Budget Proposal for Global Health
May 26, 2017
GENEVA – At a World Health Assembly side event on Tuesday, US Health and Human Services Secretary Tom Price said the US "strongly, strongly" supports WHO." That same day the Trump administration released an FY18 budget with a 26% reduction in global health funding among other massive cuts to UN agencies.
To make sense of the budget dichotomy and get a preview of the global health community response, GHN turned to Loyce Pace, president and executive director of the Global Health Council.  
What's your response to the divide between words and the proposed budget by the US administration?
I have to say first off, I think a lot of us were very encouraged by Secretary Price's presence at WHA. He didn't have to come and he didn't have to stay in the way that he did. It was somewhat telling that he coupled his remarks with the release of the budget. I almost wonder if it was intended to provide some reassurance to the community that alongside the message coming from the White House is their belief there should be changes. Maybe there was a very real acknowledgement and understanding that global health is still a very important investment for American people.
My takeaway is this is something that the US still will do, and people should be comforted that we're not taking it away entirely.
But It's one thing to say the reassuring words and another thing to take away 26% of the funding.
There's a question of how they reconcile it and maybe an acknowledgement of what people perceive as a discrepancy. One interpretation is they very much expect there will be changes and talk about WHO reform in particular.
Do you think they believe WHO should be more efficient and work with 26% less?
I think that perhaps is an expectation. We did see in the budget a lot of talk about fair share. Maybe it's at a basic level they are footing more of bill than they feel they should be.
Another piece is [Secretary Price] did call out a couple global health priorities. One being polio; the other was around global health security. The budget has also called out a few other priorities that the administration vocally stands behind. I don't know if we will start to see Secretary Price and others continue to align with specific disease areas or investments, and perhaps make that the justification for reduced funding.
The reality there is global health is interconnected, and it is important to recognize that the gains we make in one area like polio eradication is tied to other areas. It's difficult for those of us who work in global health to be comfortable with silo thinking and accept that people still will be able to survive and thrive with these proposed cuts.
How concerned are you that those cuts will actually make it into the final budget?
I think that's a fair question. The reality is Congress plays a major role. We are very much focused on Congress continuing to support global health, and ensuring that it doesn't suffer any of these proposed cuts. Frankly, there's still some question as to how much elected officials can and will stand up. There are a lot of fights, a lot of battles to be fought. One challenge we anticipate is asking Congress to do so much across the board.
What's been the reaction you've heard from WHO staff and other international partners you've met with here at the World Health Assembly?
There's a wink and a nudge I noticed in some events when the US was mentioned. I think there seems to be this quiet understanding beneath the surface among partners here that the US is big question mark. I don't sense a lot of fear. I do sense concern, a sense among everyone—not just advocates and member states—of a need to mobilize, a need to respond in some way. I don't know what that looks like yet. There's a palpable sense of watching and waiting among attendees here. They know it's not a done deal. I think that might quell anxiety. I feel as though players outside the US [are relying] on organizations like Global Health Council and others to do a stellar job with our advocacy in the coming months.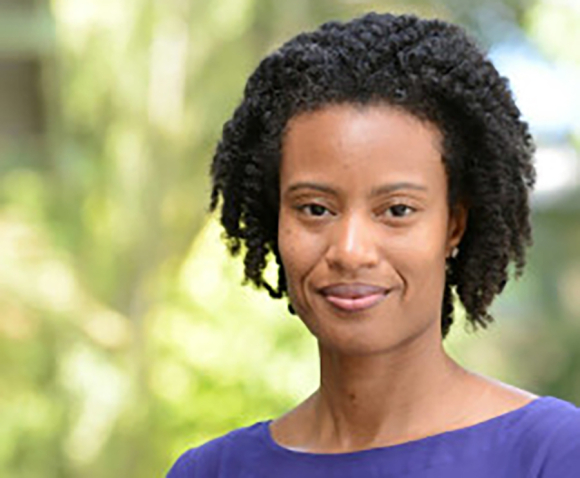 What's your message to them? "I got this"?
[Laughs.] It's not quite, "I got this." They should definitely pay attention to what's happening. I think they should also continue to promote the importance of our work and relate any success stories. I think it's important in the messaging to consider the audience and talk about things in terms of lives saved but also consider economic and other arguments.
Finally I think there is a level of faith they can and should have in decision-makers who have supported global health for some years [and] are still ready to continue to do so.
On both sides of the aisle—Republicans and Democrats?
For sure. There's still some institutional memory around PEPFAR. I think that my message to people is, please let's not be complacent and dismissive. By the same token, we should feel confident in the work we do and the task at hand. If we tell our story in the right way I think we be successful.
What will the Global Health Council be doing to oppose the cuts?
Our mantra has been "global health works." There are a number of ways we demonstrate that. One way is talking about return on investment in global health. We offer a number of statistics on what is gained through vaccines or R&D. That's powerful because alongside talking about health outcomes you can also put it in dollars and cents. We also have been talking with the community about exploring other parts of a new narrative: The security angle is a very important one to continue to play up. It's not just words. It truly is a global health priority. If what it takes is for us to elevate that as a door opener, then it's our responsibility to do that.
We met with some offices on the Hill early this year, and they were very interested in Zika and Ebola and other more recent outbreaks. And that's important because that enabled us to open a conversation.
Given the administration's "America first approach," can you engage with them on the grounds of national security? That good global health is good for the US?
I think you need all these things. I think people see through you if you're not being authentic, when you may be capitalizing too much on something. We don't want to overuse the security argument just for sake of saying this is what you like.
I think we want to remain authentic and recognize the spectrum or the diversity or rationale for engaging in global health. Our job as a community is to be more creative with how we approach this. We might have fallen behind on this. I think there's a case to be made for global health advocates having gotten comfortable with a less robust set of messages over the years and now we are in a situation where we clearly need to expand that. I think that's good. It challenges us to think differently about how we communicate what we do and in a way that ensures other people care.
Ed. Note: See all of GHN's #WHA70 coverage here.
Want to share a tip or a story idea or connect with GHN editor-in-chief Brian Simpson in Geneva? Please be in touch.
Join the thousands of subscribers who rely on Global Health NOW summaries and exclusive articles for the latest public health news. Sign up for our free weekday enewsletter, and please share the link with friends and colleagues: Subscribe to GHN