The Journey Matters: Why Vaccine Supply Chains Deserve Much More Attention
April 26, 2017
No matter how effective, no matter how technologically advanced, no matter how inexpensive a vaccine may be, if it cannot get to the person who needs the vaccine, it cannot work. Period. Herein rests the vital, yet under-recognized, importance of vaccine supply chains.
Vaccine supply chains involve complex procedures, logistics, storage facilities, vehicles, refrigerators, freezers, and other equipment involved in getting vaccines from where they are manufactured to people who need them. Think supply chains are simple? Businesses of all types routinely invest substantial time, effort, and resources to ensure that they have effective supply chains. Many of the world's leading businesses such as Amazon and Walmart owe their successes to having supply chains that are superior to their competitors.
A supply chain is like an orchestra, lots of moving parts that need to be coordinated. And when an orchestra is not coordinated, your ears may hurt. When a vaccine supply chain is not well coordinated, people may fall ill or die from preventable diseases such as measles, mumps, rubella, hepatitis, tetanus, polio, and rotavirus. Supply chains affect everyone. Not just supply chain experts. Not just those in the vaccine world. Not just the people who get infected. Not just the businesses that lose productivity or the health systems that have to care for the sick. Everyone.
For many years, vaccine supply chains and the people working to improve them have been neglected by the vaccine world and have not received the attention and resources they deserve. As a result, many vaccine supply chains around the world are outdated and in serious need improvements, and even substantial re-design. Vaccine stockouts of at least one vaccine, lasting at least one month are occurring in 38% of countries in sub-Saharan Africa. These stockouts interrupt immunization services in 80% of cases (Patrick Lydon et al.). A literature review of 45 temperature monitoring studies found that 37% of vaccine storage units in lower-income countries are exposed to freezing temperatures before they are administered. Freezing can reduce the potency of certain vaccines (Celia Hanson et al.)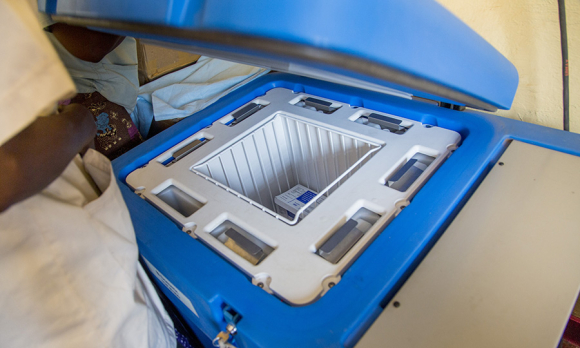 Breaks in the supply chain leave many children and adults unprotected from common diseases. Unless things change, the situation will only get worse. With the introduction of new vaccines that protect against rotavirus, pneumococcal disease, and cervical cancer, immunization programs are storing and transporting 4 times the volume of vaccines. Health workers are administering up to six 6 times as many doses per person, including older children, adolescents and adults. Outdated supply chains just can't keep up.
That's why the recently-published special issue on immunization supply chains in the scientific journal Vaccine is so important. It brings needed attention to a topic that should concern everyone involved in human vaccines. Vaccine is the pre-eminent journal focused on vaccines, read by the full spectrum of people in the vaccine world, ranging from those involved in discovering and developing new vaccines to those testing vaccines, to those determining how best to administer vaccines, to those making policies about vaccines, to those funding vaccine-related activities.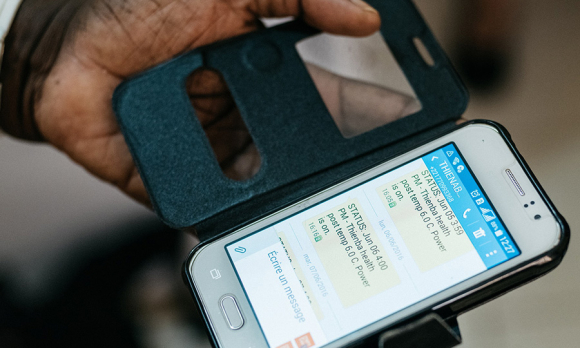 It's key to remember that vaccine supply chains matter to everyone in the vaccine world. Think about it. Nearly every characteristic of a vaccine—its size and shape, the number of doses required, its ability to withstand temperature extremes, its target population—affects and is affected by vaccine supply chains. Every component of vaccines and vaccine supply chains is interconnected (e.g., the design and implementation of injection devices, refrigerators, various monitoring devices, vehicles, personnel and training, and information systems). Again, like an orchestra, if one component is out of synch, the rest could easily go haywire.
The special issue is an important step. But more steps need to follow. While vaccine supply chains have gotten more attention over the past decade in large part because of the efforts of those contributing to the special issue, there is much work to be done. Vaccine supply chain experts can't get it all done by themselves without more attention and support from everyone else in the global community. Remember, in all aspects of life, the journey matters.              
Bruce Y. Lee MD, MBA is an Associate Professor of International Health, Executive Director of the Global Obesity Prevention Center (GOPC), and Director of Operations Research at the International Vaccine Access Center (IVAC) at Johns Hopkins Bloomberg School of Public Health. He is also an Associate Professor at the Johns Hopkins Carey Business School, a regular contributor to Forbes, a Deputy Editor for PLOS Neglected Tropical Diseases, and an Associate Editor for Vaccine.  Dr. Lee served as a Guest Editor for the Vaccine special issue on immunization supply chains. His Twitter handle is @bruce_y_lee
Join the thousands of subscribers who rely on Global Health NOW summaries and exclusive articles for the latest public health news. Sign up for our free weekday enewsletter, and please share the link with friends and colleagues: Subscribe to GHN