Best of 2016: Readers' Choices
December 21, 2016
Readers' Choice
100 Objects
To mark the centennial of the Johns Hopkins Bloomberg School of Public Health, we traced the development of public health through our 100 Objects That Shaped Public Health series. The project highlights everything from the good (vaccines!) to the very bad (cigarettes!), and reminds us all of the discipline's pervasive reach. (The latest one is below!)
Global Health NOW
September 2016
Some Singers Sing About Love. He Sings About … Hand-Washing
To raise awareness for Global Handwashing Day (October 15), Nigerian pop singer Sunny Negi co-wrote and performed "Wash Your Hands O!" Though upbeat, the song carries a serious message: Regular hand-washing could drastically reduce hygiene-related illnesses like diarrhea and pneumonia, which kill about 1.8 million children before age 5.
NPR's Goats and Soda Blog
October 14, 2016
Medical "Brain Drain" and Health Care Worker Shortages: How Should International Training Programs Respond?
Afifa Tanweer appreciated a journal article we highlighted on the ethics of brain drain, which focused on Nigeria but applies in many other countries, as well. (https://www.globalhealthnow.org/2016-07/ethics-brain-drain)
Abraar Karan, Daniel DeUgarte, and Michele Barry, AMA Journal of Ethics
July 2016
Building a Strong Global Health CV
Responding to tough competition for global health jobs, the Consortium of Universities for Global Health released a guide to help aspiring professionals stand out from the crowd. The guide lists 5 major tips—students should pick a specialty and stay up-to-date with news, for example—and includes copious links to helpful resources.
Consortium of Universities for Global Health
August 1, 2016
How NOT to Save the World: Why US Students Who Go to Poor Countries to 'Do Good' Often Do the Opposite
Though well-intentioned, U.S. students participating in international service projects sometimes do more harm than good, argues Lisa V. Adams of Dartmouth's Geisel School of Medicine. Students should listen more, respect local traditions and not expect to solve entrenched problems in a summer.
The Washington Post
March 22, 2016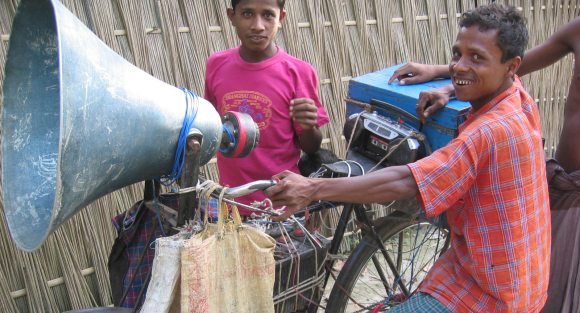 Top Tippers
Robin Paetzold introduced us to the Short Coat podcast; thanks to her we featured a profile of Paul Farmer, physician and co-founder of Partners in Health, delving into his concept of liberation medicine.
Dave Etler, The Short Coat
January 28, 2016
Barbara Benham has sent us a few gems, including the Financial Times
annual Seasonal Appeal series, highlighting Médecins Sans Frontières' intrepid work in dangerous war zones like Yemen, Iraq and Syria despite frequent attacks on its health facilities.
Erika Solomon, Financial Times
November 29, 2016
Ron Waldman recommended a British Medical Journal article that offered 6 proposals to improve WHO's crisis response. It's a candid, important read for the future of WHO.
Francesco Checchi et al., British Medical Journal
January 28, 2016
Ace reader "PK" highlighted this Quartz story about drones in Malawi. With just 8 labs to analyze tests for babies born to HIV-positive mothers, results can take 10 weeks—an agonizingly long time for infected infants whose best hope is ASAP antiretroviral therapy. Send in the drones, say UNICEF and the government of Malawi.
Lily Kuo, Quartz
March 15, 2016
Jessica Taaffe shared this World Bank blog post on priorities for AIDS: Since there's no magic bullet for ending AIDS, the World Bank's David Wilson and Marelize Gorgens instead identify a quiver full of "partially effective arrows" that should be deployed.
David Wilson and Marelize Gorgens, Investing in Health
August 9, 2016