Rise with Refugees: A GHN LIVE Event with the Stanford Refugee Research Project
March 12, 2019
Rise with Refugees:
Responding to an Urgent and Accelerating Global Crisis
In collaboration with Global Health NOW from the Johns Hopkins Bloomberg School of Public Health, the Stanford Refugee Research Project is convening UN leaders and other experts to explore how to meaningfully improve conditions for refugees.
Keynote Address:
Melissa Fleming
Chief Spokesperson, UN High Commissioner for Refugees
Followed By a Discussion Featuring:
Paul Spiegel, Director, Johns Hopkins Center for Humanitarian Health
Anne Richard, Former Assistant Secretary for Population, Refugees, and Migration, US State Department
Jacob Atem, Postdoctoral Fellow, Johns Hopkins Center for Humanitarian Health 
Leila Toplic, Head of Tech Task Force, No Lost Generation Initiative
Paul Costello, Stanford School of Medicine Senior Communications Strategist (moderator)
Spoken-Word Performance:
Emtithal Mahmoud, Goodwill ambassador, UNHCR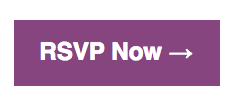 Keynote, panel and audience Q&A will be followed by a reception featuring student projects. Please join us for an engaging evening of discussion and networking.
6 – 8 p.m.
Wednesday, April 10, 2019
SIEPR Gunn Building – Koret-Taube Conference Center
366 Galvez Street, Stanford CA