#ICFP2018 Kigali
October 23, 2018
GHN is in Kigali covering the #ICFP2018 proceedings. Check back here and on Twitter: @ghn_news for updates, and look for special exclusives in our ewnewsletter (subscribe here).
#ICFP2018 Closes, with Sights Set on 2020 – November 15, 2018
KIGALI—Somaliland's nomadic women want contraception that doesn't force them to return for frequent follow-up visits. 
College students in India want access to contraceptives without having to cross state borders.
In rural parts of Rwanda, women want choices beyond the fertility cycle beads offered by church-run hospitals.
These stories and many more, heard in sessions and heart-to-heart talks around the 5th International Conference on Family Planning that wrapped up November 15 in Rwanda, revealed the unfinished work of ensuring access to family planning to all women and girls want it. They propelled the closing discussions and plans as the delegates focused on setting the agenda for the next steps toward 2020, when they'll convene again. 
Cheers for New Commitments:
The Bill & Melinda Gates Foundation announced a new $15 million Commodity Matching fund (plus $3 million in technical assistance) for the 9 West African Ouagadougou Partnership countries.
The UK Department for International Development will invest approximately $260 million in a new Women's Integrated Sexual Health program.
The Canadian government announced $78.8 million to fund sexual and reproductive health and rights around the world.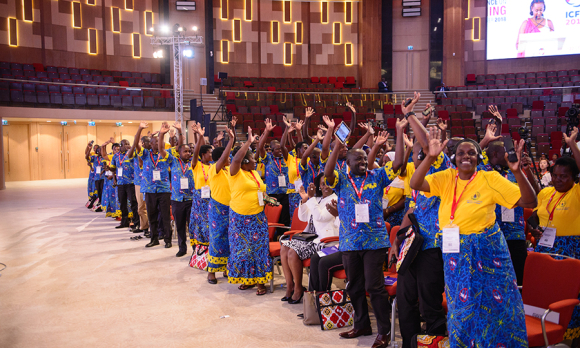 Male Contraception: The Pitchfest Winner – November 14, 2018
Tonight, ICFP put 10 family planning CEOs on stage to pitch their game-changing idea in family planning and reproductive health. The audience voted, and Population Council President/CEO Julia Bunting won with her pitch for male contraception—to give men more options than the condom, vasectomy, or abstinence. Later this month, Bunting said, the Population Council and partners will move to a Phase B trial to test a new contraceptive gel for men. 
More ideas: 
Wellbeing Africa Foundation Founder Toyin Saraki: Lifelike dolls, with organs & lifelike skin, to help medical students and midwives practice family planning procedures like removing implants in places where medical students wouldn't receive that training otherwise.
Population Services International President/CEO Karl Hoffman said that we've taken one of the most pleasurable, personal experiences that life gives us, sex, and we treat it as a clinical thing; and when it involves violence or coercion we don't always respond with empathy … put the focus on delight and empathy, he said, and we'll get better results.
& PopWorks Africa Founder Stephanie Kimou's advice directed at family planning professionals: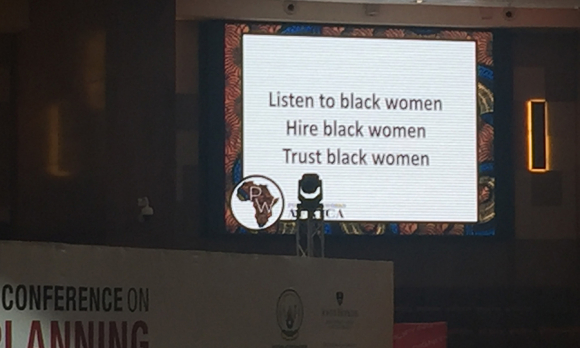 Happy World Vasectomy Day! – November 14, 2018
It might be easier to clear up misconceptions about vasectomies if it didn't share a word with castration in Kinyarwanda, one of Rwanda's official languages. But the World Vasectomy Day crew has a myth-busting virtual clinic set up to send "patients" under the knife, kind of, in the name of stirring up meaningful conversations about family planning—for men and women.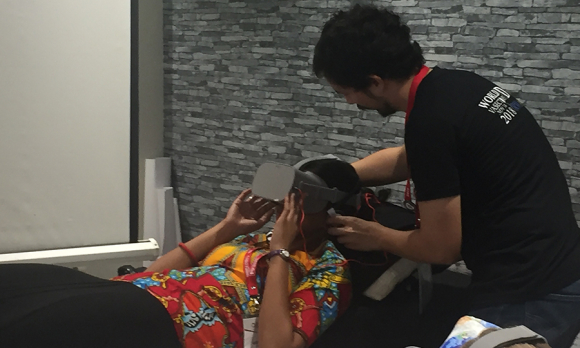 A Song to Make You Stop and Think – November 13, 2018
ICFP's Evening with the Stars event featured awards and performers including Naveeni Athanasious Philip, who performs under the name NAVZ-47. The singer and songwriter, who is from Sri Lanka but lives in Canada, took the stage at ICFP's Red Carpet event to perform a song about trafficking. She wrote the song, titled "Mallika," when she was just 15—with no musical training—after the story came to her in a dream, set in Sri Lanka.
The song, unexpectedly energetic and upbeat given the subject—a little girl swept up in trafficking—but that's intentional, Naveeni said. "I wanted to make it fun to listen to, with a fun beat ... but at the end of the song, leave you with a lot of questions." During the performance, she sings, "Anybody could be Malli, all of us could have been Malli, but we just got lucky."
She hopes to make people stop and think, closing the song with: "How many girls like Malli are there?"
For this performance, she teamed up with a dancer from Ghana, Sugar.
Check out Naveeni on Instagram: navz47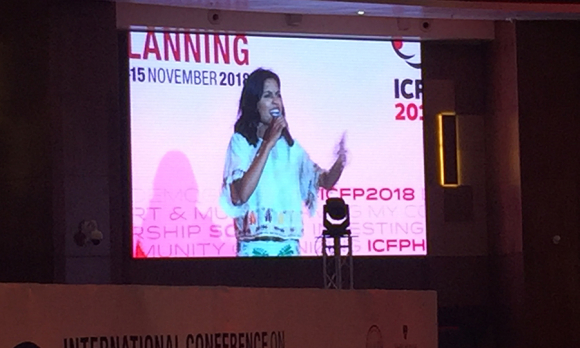 Wise Words from ICFP's Women of Impact Panel – November 13, 2018
I want every mother to have a planned pregnancy, be attended to in birth by a trained midwife, and, if that child is a girl, that she stay in school and grow to fulfill her full potential.—Toyin Ojora-Saraki, Founder of the Wellbeing Foundation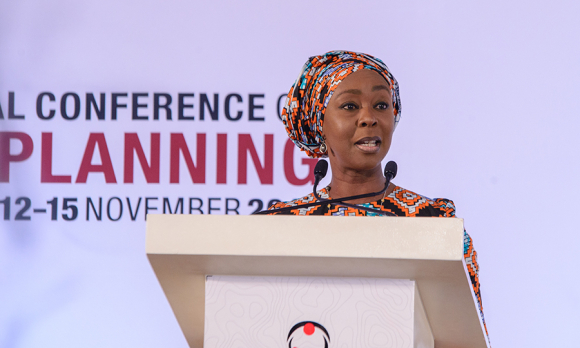 If women leaders are indeed often recognized for leading with passion and purpose, for embodying change, while staying authentic to their cause, imagine what happens in their absence —Jeannette Kagame, First Lady of the Republic of Rwanda


"The existing infrastructure is not working for women. We know this, we have to change it."—Sarah Zeid, Princess of Jordan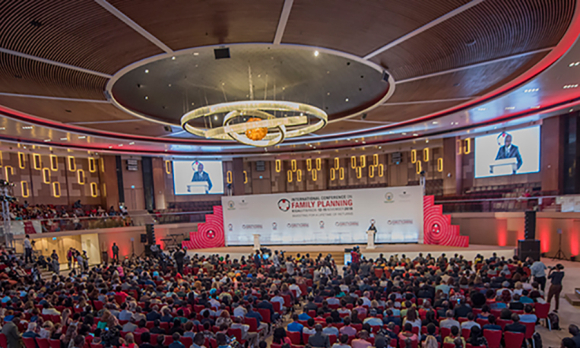 Making Vicious Circles Virtuous – November 13, 2018
In a morning plenary today on family planning's ROI, 3 panelists, including Economic Planning Minister of the Philippines Ernesto Pernia and Minister of Finance of Rwanda Uzziel Ngadgijimana, were invited to give 2-minute elevator speeches describing the Demographic Dividend.
Annette Dixon, vice president for Human Development at the World Bank Group, reframed the question a bit, presenting the alternative to having a Demographic Dividend: "In a country with very high population growth, it's very hard for that country to develop; there's a very strong negative correlation between high population growth and strong human capital … So the country that has doubled its population in 23 years, it's likely that's also associated with lots more children dying in infancy, mothers dying in childbirth, high stunting rates, lower education participation, and poor education outcomes. The idea is to turn that around, and to turn this vicious circle into a virtuous circle, to get to that point where bringing population growth down at the same time we're bringing health and education up."
More highlights:
It was a little disappointing that the legendary Jane Goodall could not appear in person at the conference, but she still delivered a strong message on the environmental returns on family planning via video: "We need to stop taking nature's resources more quickly than mother nature can restore them … We literally are destroying our planet, and family planning has played such an important role in conservation," she said, concluding that there's no question that things have improved as women are empowered.




Jane Nyathi, a youth video contest winner from Zimbabwe, also addressed climate change in the context of sexual and reproductive health and family planning. Family planning and empowerment are needed to ensure that girls will not be seen as objects that could be traded for a single sack of maize, she said—to save them from child marriage and instead give them the opportunity to realize their highest potential.
Summoning Superheroes - November 13, 2018
The delegates assembled for the 5th International Conference on Family Planning are more than just advocates of family planning,Gates Institute Director Jose "Oying" Rimon II said in his opening remarks. They might as well be superheroes, because family planning addresses so many other issues—such as women's rights, gender violence, poverty and climate change—in a significant way.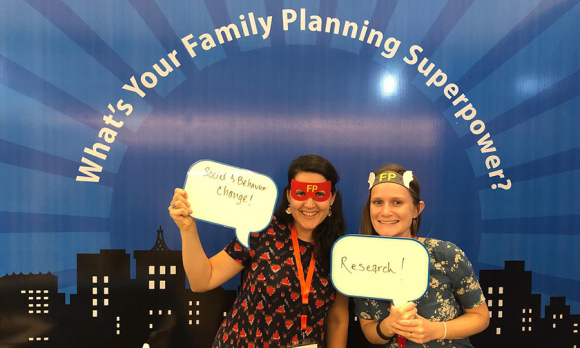 Opening Ceremony Pics, Courtesy of Rwanda's Ministry of Health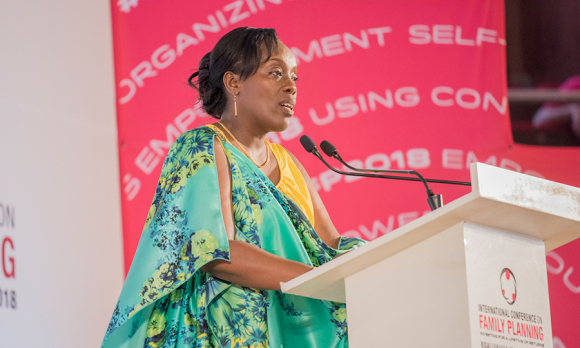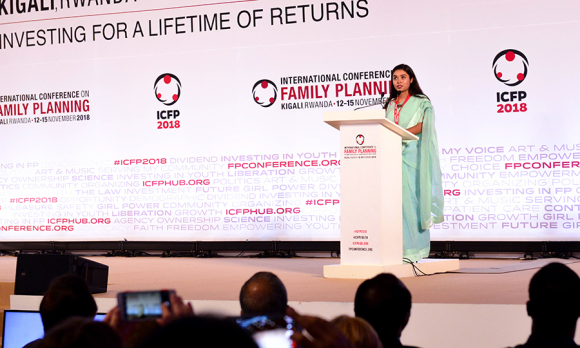 A Glimpse Outside Kigali 
I'm glad I got a chance to see more of Rwanda, including the outskirts of Kigali that have seen much development in recent years, on the way to the site visits ahead of the conference. Many areas not far from Kigali have seen a lot of development in the last few years.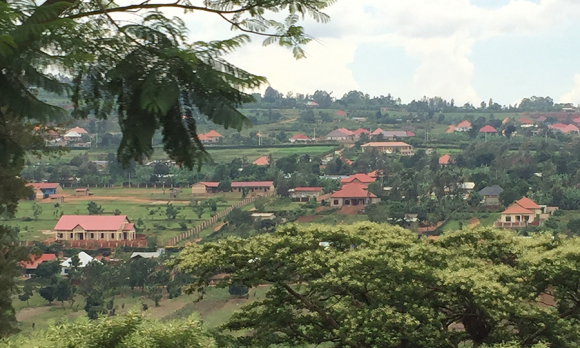 New FP2020 Report Released Ahead of #ICFP Opening Ceremony - November 12, 2018
FP2020's annual progress report tracking family planning data and commitments is out, and the numbers show that more women and girls in the world's 69 poorest countries than ever—317 million+ as of July 2018—have access to modern contraceptives. But it will take longer than hoped to reach the original goal of 120 million new users by 2020.
Image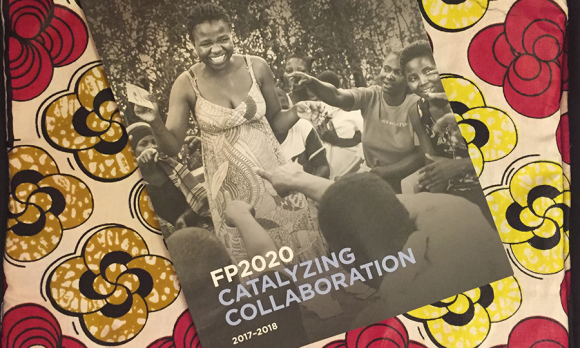 Courting Health on Site Visits - November 11, 2018
Over the weekend, visits to a health center featuring youth-friendly services driven by peer educators, and a program provided basketball alongside health education gave ICFP delegates a taste of Rwanda's efforts to improve access to reproductive health and family planning services in areas outside Kigali. Check out ICFP's 360 video of the action courtside and the peer educators working to provide youth-friendly reproductive health services at the Nyamirama health center on Facebook.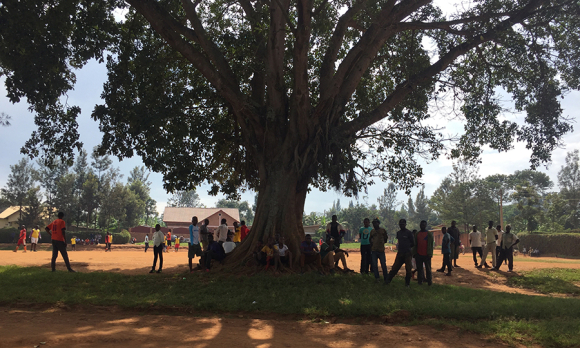 Countdown to Kigali: 5 Things to Watch for at #ICFP2018 - November 8, 2018
Ahead of the 5th International Conference on Family Planning, set for Kigali, Rwanda, November 12-15 2018, GHN shared 5 conference themes to watch—from the returns on investment, to success stories from Rwanda and around the world, to accountability toward family planning goals.
Global Health NOW's Dayna Kerecman Myers, with Gates Institute support is among the journalists reporting from Rwanda at the 2018 ICFP. Check back every day this week for exclusives from the conference.
Join the tens of thousands of subscribers who rely on Global Health NOW summaries and exclusive articles for the latest public health news. Sign up for our free weekday enewsletter, and please share the link with friends and colleagues: http://www.globalhealthnow.org/subscribe.html