Women Deliver 2019: Power, Progress and Change
May 30, 2019
GHN is in Vancouver in British Columbia, Canada to bring you news from the 2019 Women Deliver Conference—the world's largest conference on gender equality and the health, rights, and wellbeing of girls and women. Follow the latest #WD2019 news here!
Thursday, June 6
Delivery in Progress: Gender Equality
VANCOUVER—Crowds sometimes thin by a conference's closing plenary. Not so at Women Deliver 2019.
The world's biggest conference on gender equality closed with a bang yesterday amid jubilant cheers, rousing performances and ambitious pledges. 
"In a gender equal world, everybody wins," said Katja Iversen, president/CEO of Women Deliver. "A gender equal world is moral, it's productive, it's healthier, it's wealthier, and it's more peaceful. And it's within reach."
Iversen also collected homework she gave delegates at the outset of the conference—to think about how they will use their power. Some notable results:
Global Fund Executive Director Peter Sands: "I am going to use my power so that by 2022 in the 13 worst-hit countries in Africa,

#HIV

infections rates among adolescent girls and young women will be more than halved."
Union for International Cancer Control President Dina Mired: "I will use my power to fight cancer. I urge you all to rally behind

@DrTedros

's call for the elimination of

#CervicalCancer

, a disease that affects disproportionately women in developing world."
Ed. Note: check out GHN's #WD2019 blog for more news. Next week, look for a series of Q&As from the sidelines on leadership and gender equality. And, catch the #WD2019 highlight video here, courtesy of the folks at Women Deliver. 
Last Call for the Exhibit Hall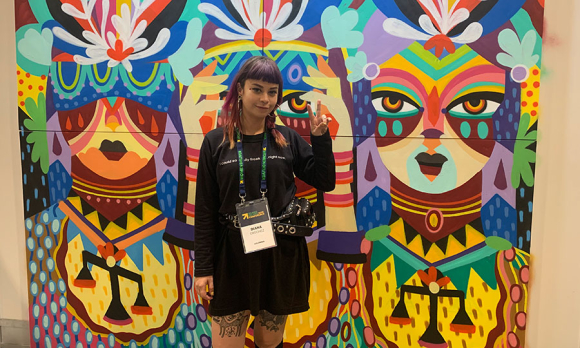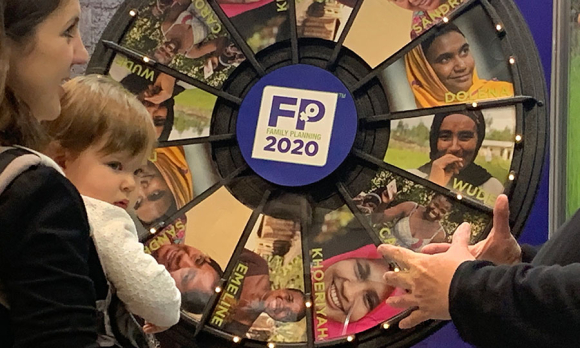 Wednesday, June 5
Men Care Too!
Paternity leave is absolutely essential to change gender norms and achieving #genderequality – kudos to @Unliever and @Promundo_US for bringing attention to this topic tonight at #WD2019 @WomenDeliver and @MenCareGlobal pic.twitter.com/LC0tUtpusl

— Katja Iversen (@Katja_Iversen) June 5, 2019
A New Tool to Combat Post-Partum Hemorrhage
The number 1 killer of women during childbirth is severe postpartum hemorrhage—capable of killing an otherwise healthy woman in less than 2 hours if she does not receive care. 
That gives health care workers precious little time to act—and in low-resource countries, they go to creative lengths, creating makeshift copies of medical devices called uterine balloon tamponades. 
On the sidelines of Women Deliver 2019, Patricia Coffey, a project director at PATH, explained to GHN that existing UBTs stop the bleeding quite effectively—but are fairly costly, at $200-250. So her team set out to find alternatives.
And this week at Women Deliver, PATH and Sinapi Biomedical of South Africa unveiled a UBT called Ellavi, which can be out the door of the factory at $10 (excluding additional costs like customs and shipping).
The Ellavi model has now passed an important European regulatory hurdle that eases the path to market in many countries, and Coffey hopes to have the product in Kenya and Ghana by 2020.
Don't Dismiss the Diagphragm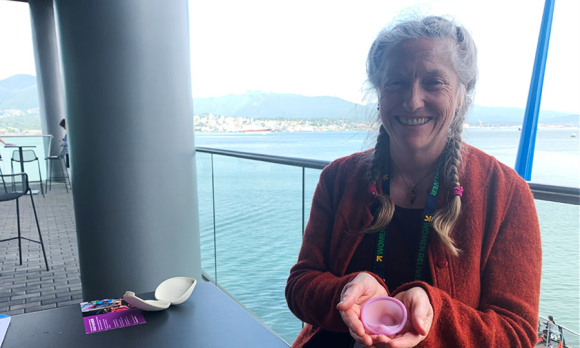 Coffey shared news about another innovative device for women's health at Women Deliver: the Nigerian National Agency for Food and Drug Administration recently approved marketing of the Caya®—an updated, more user-friendly version of the diaphragm, giving women in Nigeria now have access to a new women-controlled, nonhormonal contraception option.
The device has been in development since 1994, after the International Conference on Population & Development conference. At that meeting, there was a lot of discussion around the need for women-centered, or user-controlled methods of contraception, and PATH really heard that," Coffey said. And we thought, what about the diaphragm? We then set to work with a group of midwives in Seattle—"the last bastion of diaphragm users with that knowledge," Coffey laughed, and PATH worked with them to figure out what women didn't like about diaphragms, and how to make a more appealing version. That led to the creation of create Caya®, a one-size-fits most, easier to grip, silicone-based design.
The Caya diaphragm will be introduced to women in Nigeria within the next year by DKT International, the largest family planning products and services provider in Nigeria, PATH reports.
Culture Night at Women Deliver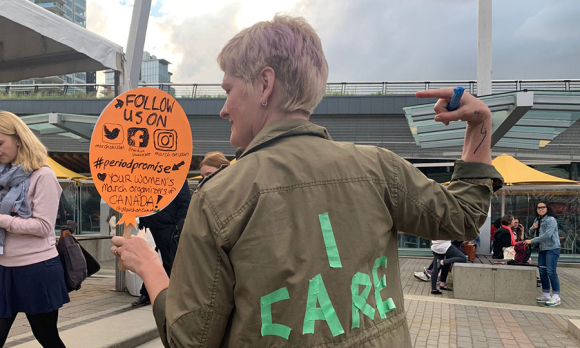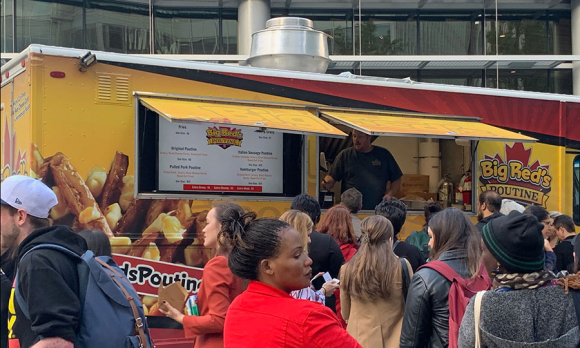 Required Reading, Courtesy of Women Deliver
More required reading for #WD2019 😉📚
📰 @hpn_hpg on meeting the needs of girls & women in humanitarian emergencies: https://t.co/WHga6urqm5
📰 State of the #WorldsFathers 2019 report: https://t.co/rcgsmvLwgP @MenCareGlobal 1/2

— Women Deliver (@WomenDeliver) June 5, 2019
Tuesday, June 4
Robin Hammond's Haunting Images of Women in War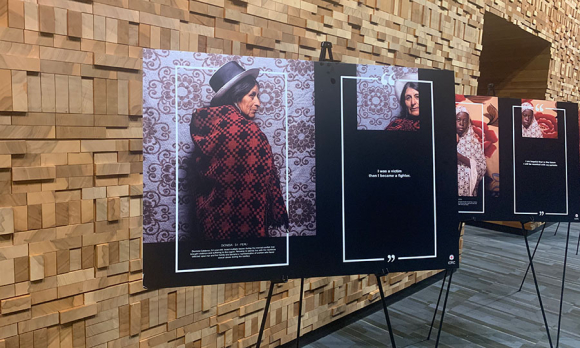 https://twitter.com/Equal2030/status/1136015083287568386
Pinning Down Pronouns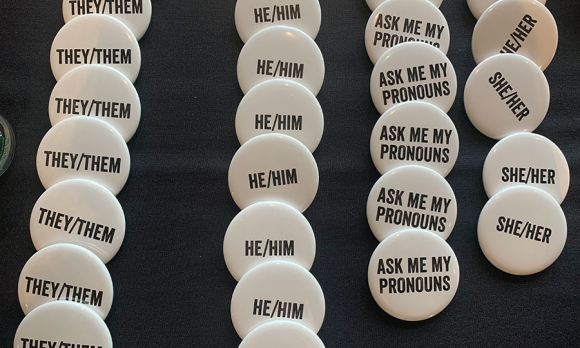 https://twitter.com/C4Camille/status/1136079975893700609
Canada Pulls Out Its Purse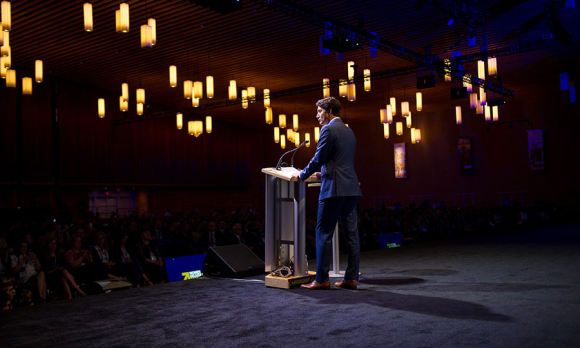 Canada will up funds for women's health worldwide to $1.4 billion annually beginning in 2023, Prime Minister Justin Trudeau announced at Women Deliver yesterday … throwing a bit of shade to the south in the process. "While other countries are stepping back on their investments and playing politics with it, Canada is stepping up," he said.
Day 2 Scenes from the "Fueling Station"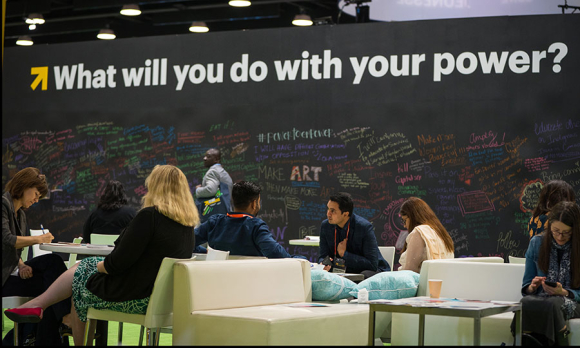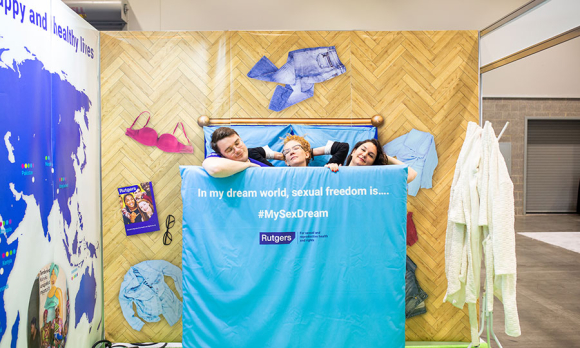 Monday, June 3
#WD2019 Opening Day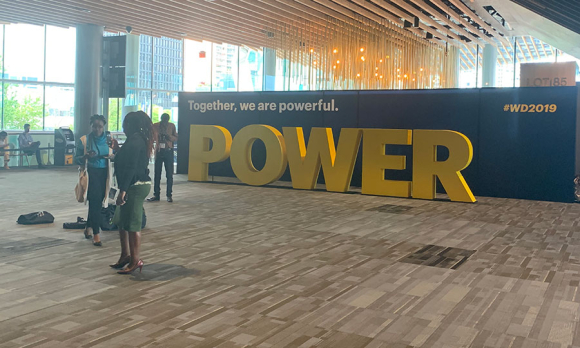 https://twitter.com/ghn_news/status/1135705163015106566
Here to Push Back Against the Pushback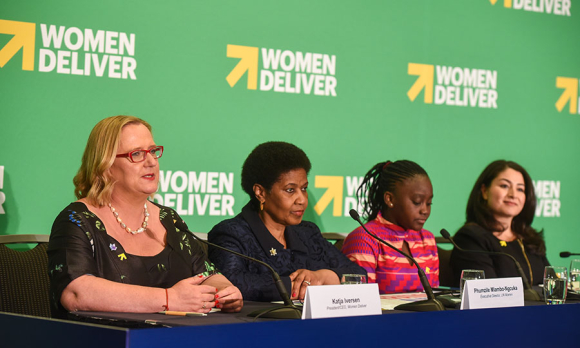 "We're at a time of pushback for women's rights," Women Deliver's President & CEO Katja Iversen said at the #WD2019 opening press conference this afternoon.
But the 8,000 delegates from 165 countries are ready to fight for those rights. Executive Direct of UN Women Phumzile Mlambo-Ngcuka summed up the mood in a press conference ahead of today's opening plenary: "We're here to pushback against the pushback. When women are united and determined, we definitely are unstoppable."
The theme of the conference, Iversen noted, is "Power, Progress and Change." Asking how to power progress and change, she said, "We have the power of facts and evidence on our side ... in a gender-equal world everyone wins; it is the right thing to do and it's the smart thing to do."
During the Q&A following the press conference, a Canadian journalist pressed Iversen on that point, noting that we've seen recently that facts and evidence don't mean the right things happen.
Iversen's response? "Just bc some people give up on facts and evidence doesn't mean we give up on facts and evidence." This conference, she added, will "focus on solution what works, and what people agree on," and will share new facts and evidence. She offered a sneak peek of a few things on the way, including a report on the state of the world's fathers, and a study on childbearing and empowerment.
Energizing Exhibits in the "Fueling Station"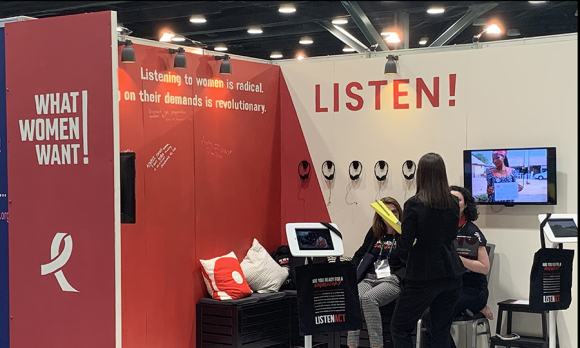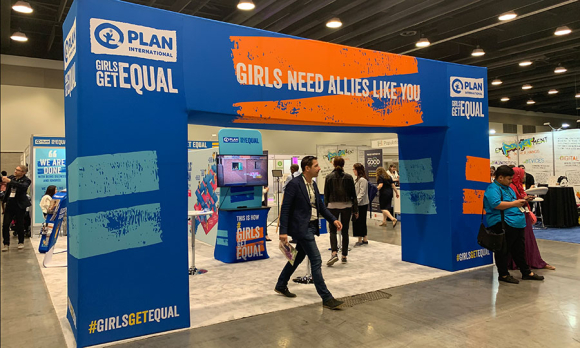 Don't Let Progress be WASHed Away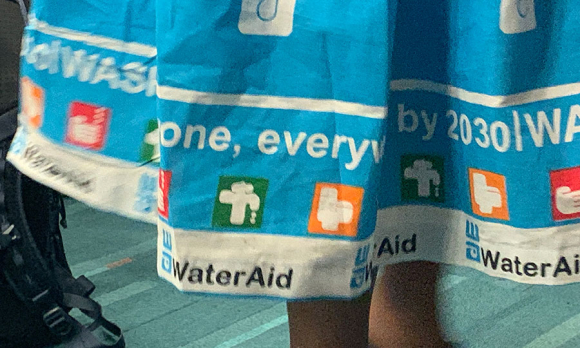 Mercy Masoo, WaterAid's Malawi Country Director, wore her heart on her hemline for a standing-room-only session discussing how gender equality and access to water and sanitation are inextricable. 
WaterAid hosted the pre-conference session highlighting the release of a new collaborative report exploring the links between water, sanitation, hygiene & sexual and reproductive health and rights.
Youth Are Already Leading the Way
#YoungLeaders are here in Vancouver representing #ThePowerOf YOUTH! Proud that 1,400+ participants at #WD2019 are young people. This week – and every week – listen to our ideas, experiences, and solutions. Together we can change the world! 💪 🌎 pic.twitter.com/4OroHOIz98

— Youth Deliver (@YouthDeliver) June 2, 2019
Vancouver's Scenic Waterfront Provides a Gorgeous Backdrop for #WD2019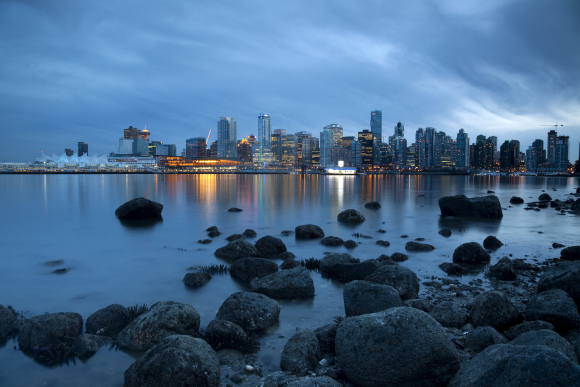 Join the tens of thousands of subscribers who rely on Global Health NOW summaries and exclusive articles for the latest public health news. Sign up for our free weekday enewsletter, and please share the link with friends and colleagues: http://www.globalhealthnow.org/subscribe.html